Getting Started With The DexterPay App
Part of our partnership with Greenback Coin Wash is the ability to use the DexterPay app to help neighbors get laundry done outside of the scheduled in-person event every month. To be able to use this part of our program, you need to use the DexterPay App to start the washers and dryers. If you do not have cellular service, you can use the app by accessing the DEXTERPAY WiFi while in the laundromat. The password is paywithapp.
Here are step by step instructions for how to get it to work for you:
---
---
Step 2: Open the app, click "Create Account>" and fill out the requested information.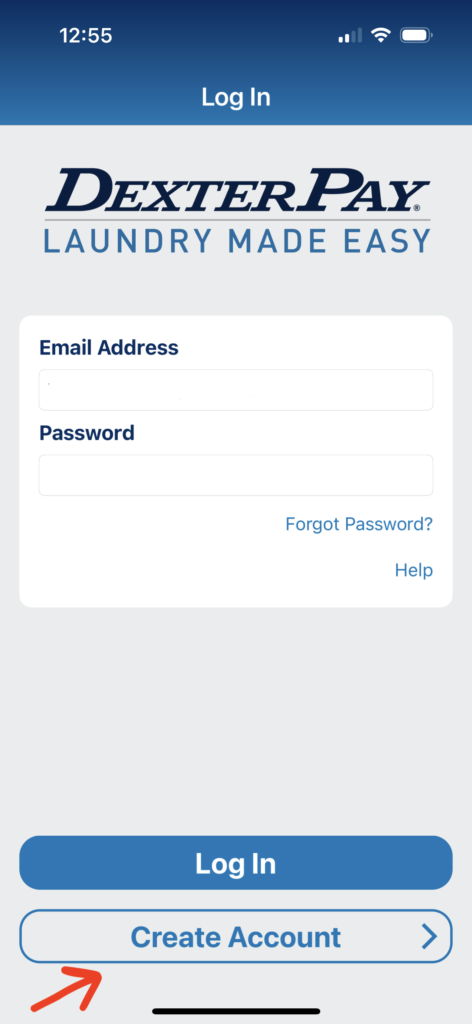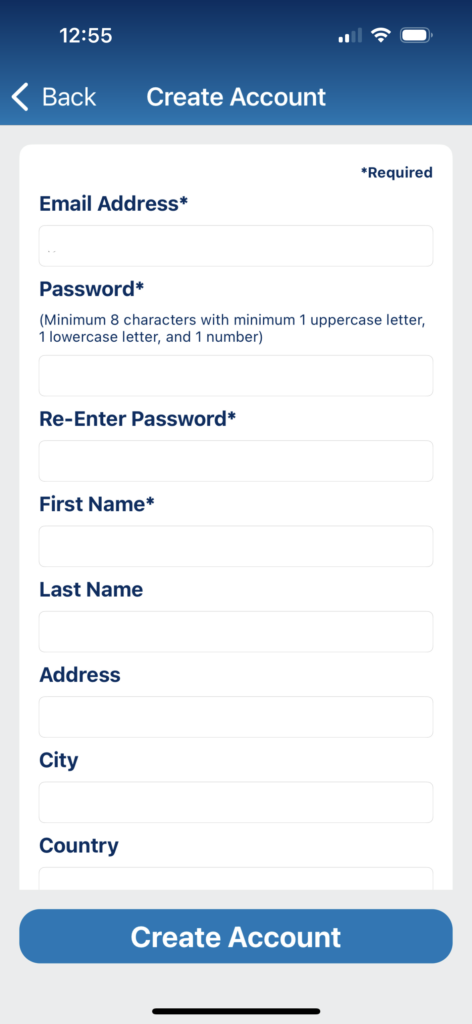 ---
Step 3: Open your email and find the verification email from DexterPay. You must verify your account before you can use the app.
---
Step 4: Login to the app and select the location. Greenback Coin Wash is location #620. It will ask you to confirm you have entered the correct laundromat.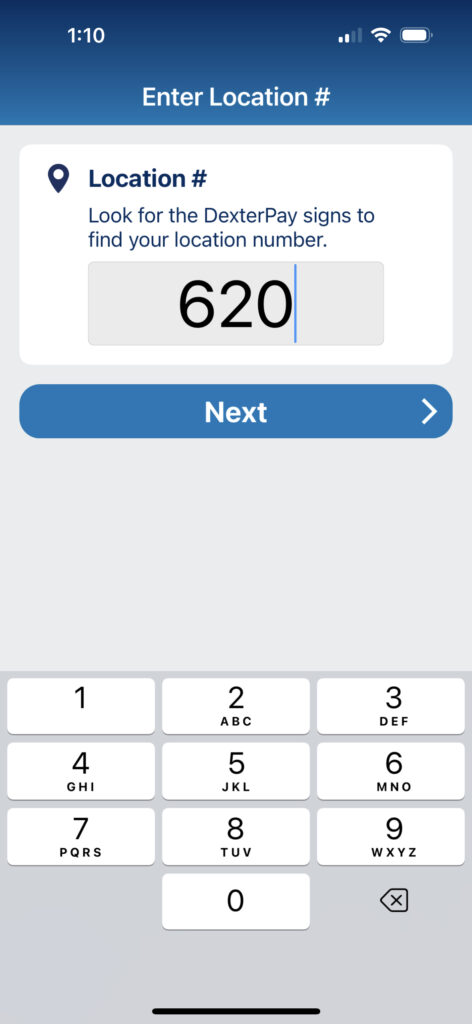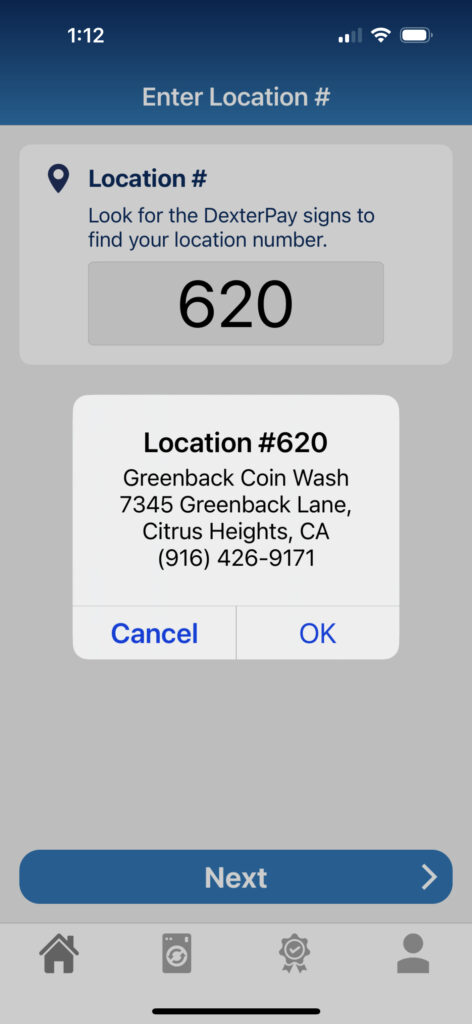 ---
Step 5: Put in the number posted on the machine that you are using. Hit "Next" and select your temperature settings then hit "Next" again.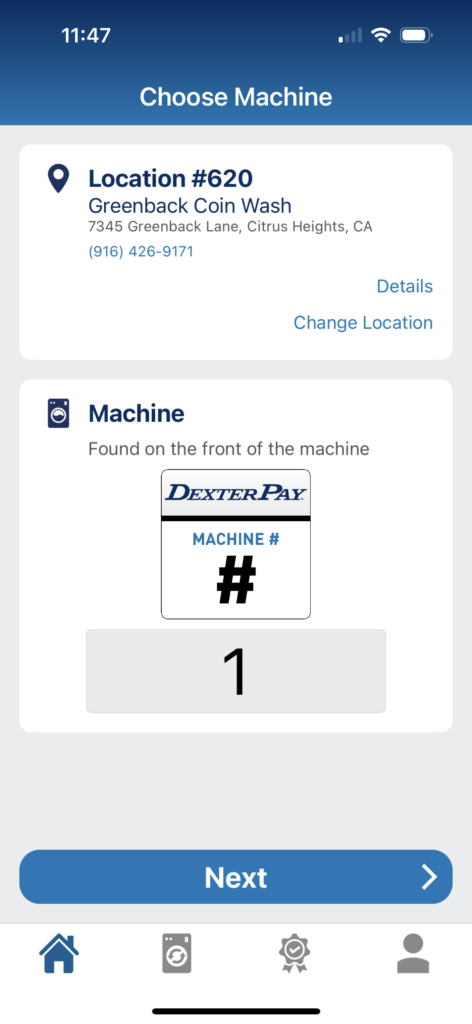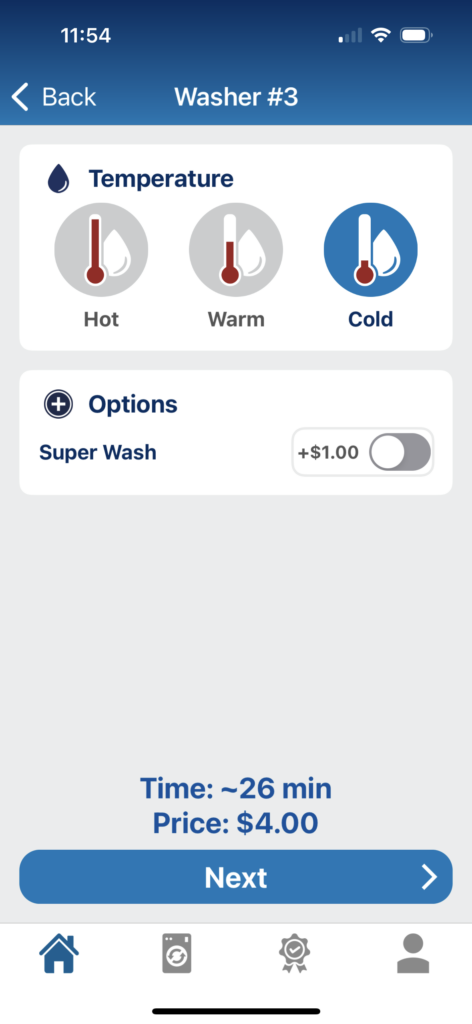 ---
Step 6: Click "Apply Promotion" and enter the appropriate promo code. Then hit "Apply Promotion" again.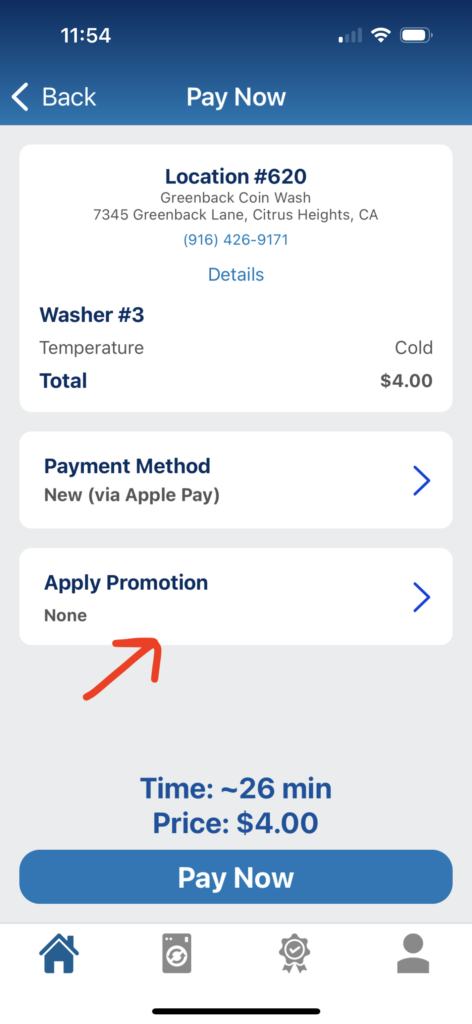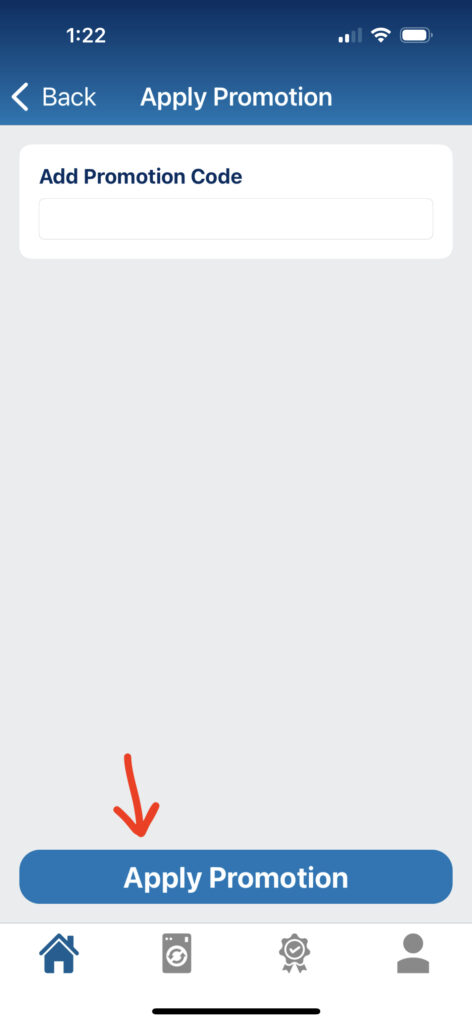 ---
Step 7: With the promotion applied, the amount due should be $0. Press "Pay Now" and start your machine. Please note: If you have used your allotted number of washes or dries for the month, the code will not work.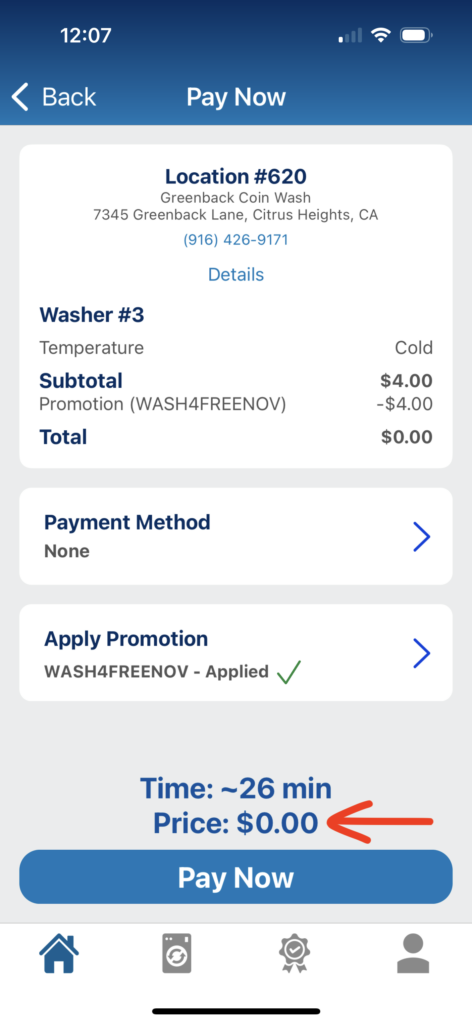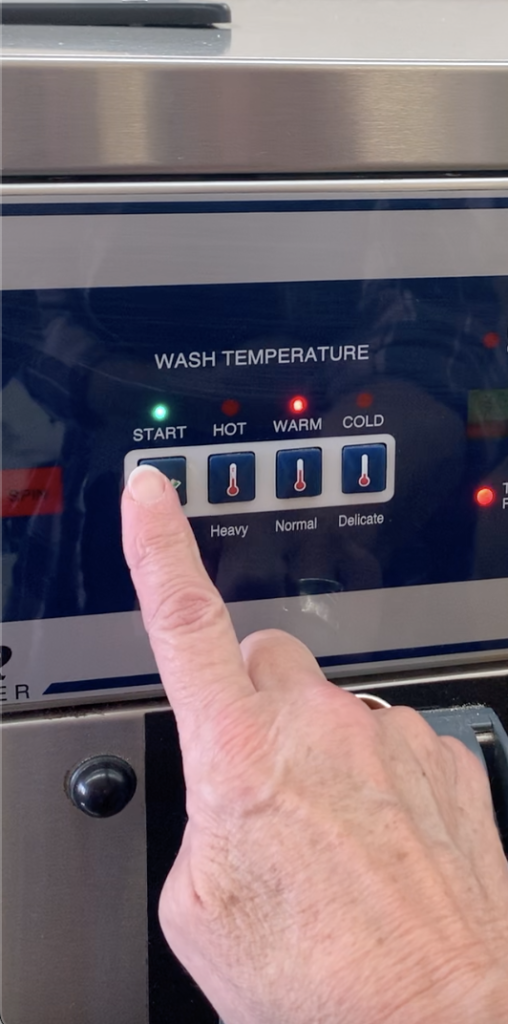 ---
Still Unsure And Need More Info?
Here's a video to help you out: